Graphs: Multiple Graphs: UAE Health Statistics
In IELTS, you will often get two or three graphs or tables, and you have to relate them to each other. Don't just write one paragraph about each.
The two charts below give information on the changes in life expectancy along with government spending on health and education in the United Arab Emirates.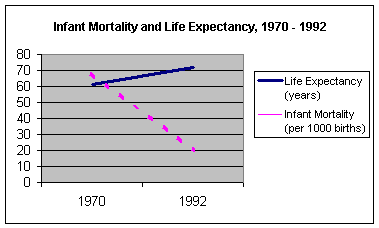 More stuff!